De mooiste sfeervolle lampen en verlichting
Bent u op zoek naar mooie, bijzondere en sfeervolle lampen? Bij Lamps On Stock in 't centrum van Den Haag vind u meer dan 300 lampen op voorraad, dus géén lange wachttijden of levertijden.
    Do. t/m zo.: 12:00 tot 17:00 uur
Ma-di-woe : op afspraak
      Plaats 33,
2513 AD Den Haag
    info@lampsonstock.nl
    070 3697216 
Wie zoekt naar mooie, bijzondere en sfeervolle lampen of verlichting kan zijn hart ophalen bij Lamps on Stock, een lampenwinkel in het centrum van Den Haag. Met meer dat 150 lampen in de winkel en ruim 300 op voorraad, is er altijd een lamp voor jouw interieur bij. Bij ons kun je kijken, kopen en gelijk meenemen, want Lamps on Stock doet precies wat haar naam zegt; direct uit voorraad leveren.
Lamps on Stock is geen webshop, maar kom je niet uit de buurt en heb je iets in de winkel gezien dat je graag zou willen hebben, dan sturen wij het je kosteloos toe.
Graag tot ziens bij Lamps on Stock!
Hieronder vind u een greep uit ons actuele aanbod van lampen en verlichting producten. Wij verkopen géén producten online. Alle producten zijn op voorraad. Bel of e-mail voor een product of kom langs in de winkel en bekijk ons gehele assortiment lampen.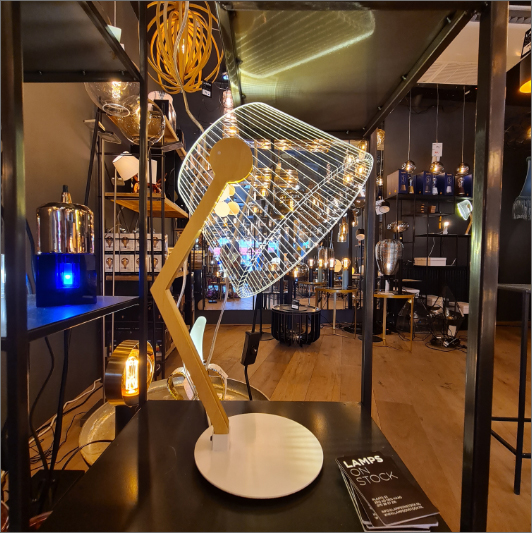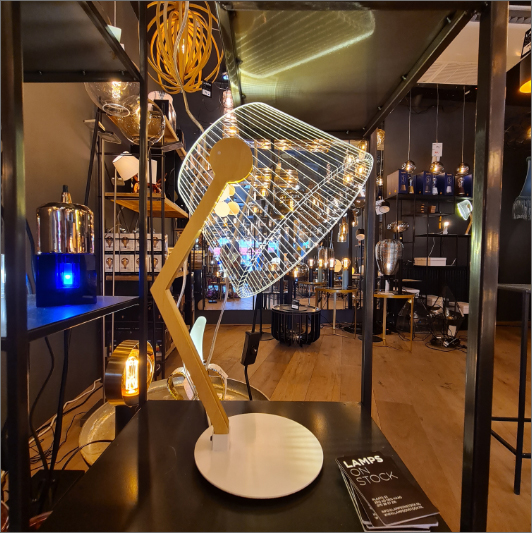 "Ben enorm blij met de 'platte lamp' en dat je meegelopen bent naar de bushalte. Meer service bestaat niet. De volgende lamp koop ik ook bij jullie. Vr.gr."
Ellen Donkers
"Heel tevreden van de lamp en van de service 👍🏼👍🏼"
Jenny van Eys
"Superleuk. Lampen in alle maten en vormen."
Paul Veerkamp
   Dinsdag t/m vrijdag: 12.00 tot 18.00
       Zaterdag: 12.00 tot 18.00
       Zondag: 12.00 tot 17.00
Blijf als eerste op de hoogte van nieuwe producten
Meld je aan en ontvang als eerste updates van de nieuwste producten.